I wanted to share with you all a few of my favorite dog accessories & natural food options. When we rescued Leia at 4 months, we weren't sure what we were getting ourselves into, but we were open to trying everything! From figuring out which harness worked best, to which food she enjoyed the most, we wanted to make conscious decisions about the products we chose to purchase. All of these products are Leia-tested and approved, and we hope it helps you make some easy choices when it comes to spoiling your pup!
Walking & Hiking Dog Accessories
Front and back lead dog harness – Ruffwear
Front Range Locking Leash – Ruffwear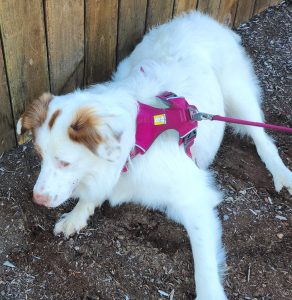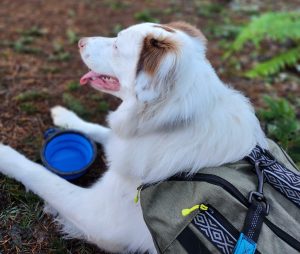 PetSmart's Arcadia Trail line is also a nice affordable alternative to the big-name outdoors accessories you can find at REI and online pet stores. Below are a few items we have tried and loved!
Arcadia Trail Reflective Dog Raincoat
Arcadia Trail High Visibility Life Jacket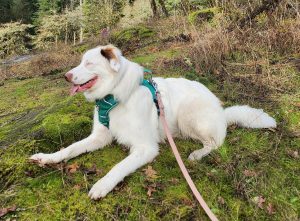 Dog Activity Puzzles for Food & Treats
We love the Nina Ottoman puzzles on Amazon! Although a lot you can find in pet stores locally. They have puzzles for all levels from puppy to expert, and my dog gets a mix of all when it comes to feeding if its a rainy day and she doesn't spend much time outdoors.
Puppy and Adult Dog Food
Adjustable Elevated Dog Food Bowl – We have tried a lot of food bowls that were bamboo or wood to catch any water or food droplets, and they all end up moldy and unusable. This bowl is all metal, hasn't rusted, and has an area to write your pup's name! Plus – it also comes with a slow feeder if you choose!
Food & Topper – The Honest Kitchen
Healthy Treats – The Honest Kitchen
Goat's Milk Probiotics – The Honest Kitchen